THE
MARGARITA
SHOP

LOCATIONS

ALABAMA
MOBILE
ALABAMA
MARGARITA MACHINE RENTALS
TERRITORY AVAILABLE
CLICK HERE
ARIZONA
PHOENIX
TERRITORY AVAILABLE
CLICK HERE

CALIFORNIA

ORANGE COUNTY


MARGARITA MACHINE RENTALS
Anaheim, Anaheim Hills, Brea, Costa Mesa, El Toro, Huntington Beach, Irvine, La Habra, Newport Beach, Orange, Tustin, Villa Park and Yorba Linda
(949) 233-9931

RIVERSIDE
COUNTY

CALIFORNIA

MARGARITA MACHINE RENTALS
MARGARITA MACHINE RENTAL RIVERSIDE, CORONA, ONTARIO MURRIETA, MARGARITA MACHINE RENTAL IN CORONA - LAKE ELSINORE -
INLAND EMPIRE CA - SAN BERNARDINO
951-897-7991

COLORADO

DENVER
COLORADO
MARGARITA MACHINE RENTALS
AURORA BOULDER HIGHLANDS RANCH PARKER CASTLE ROCK LITTLETON WESTMINSTER ARVADA
303-927-9834
GEORGIA
MARGARITA MACHINE RENTAL


ATLANTA

TERRITORY AVAILABLE
CLICK HERE
LOUISIANA
MARGARITA / DAIQUIRI
MACHINE RENTAL
BATON ROUGE
NEW ORLEANS
LAFAYETTE
HAMMOND
NORTH SHORE - MANDEVILLE
COVINGTON
225-663-8188
NORTH CAROLINA

RALEIGH


NORTH CAROLINA




MARGARITA MACHINE RENTAL RALEIGH WAKE FOREST KNIGHTDALE CARY APEX GARNER FUQUAY VARINA ROLESVILLE
TERRITORY AVAILABLE
CLICK HERE
OKLAHOMA

OKLAHOMA CITY


Margarita Machine Rentals
405-919-4130
TULSA OKLAHOMA


Margarita Machine Rental and Frozen Drink Machine Rentals in TulsaOklahoma


JENKS - OWASSO - BROKEN ARROW - SAND SPRINGS - SAPULPA - COWETA - CLAREMOR

E
918-640-9244
TEXAS

AUSTIN

MARGARITA MACHINE RENTAL
ROLLINGWOOD, WEST LAKE HILLS, LOST CREEK, SUNSET VALLEY, BARTON CREEK, JOLLYVILLE, WELLS BRANCH, ONION CREEK BUDA, BEE CAVE, CEDAR PARK, ELGIN, GEORGETOWN, LAKEWAY, LAGO VISTA, LEANDER, MANOR
TERRITORY AVAILABLE
CLICK HERE
BEAUMONT
PORT ARTHUR
409-466-4494
409-344-3603

DALLAS
FORT WORTH


MARGARITA MACHINE RENTALS
Margarita Machine Rental Dallas
Lewisville, Arlington, Denton, Burleston, Frisco, Weatherford , Margarita Machine Rental Fort Worth
469-853-4335

HOUSTON
MARGARITA / DAIQUIRI / FROZEN DRINK MACHINE RENTAL HOUSTON CYPRESS KATY TOMBALL THE WOODLANDS
PASADENA SUGARLAND
713-418-0312
ALEDO - BROCK - MINERAL WELLS - GRANDBURY - BENBROOK - STEPHENVILLE - AZLE - SPRINGTOWN - SAGINAW - HASLETT - CLEBURNE - CRESSON - ALVARADO
979-203-6963
YOUR BUSINESS COULD BE HERE!
YOU COULD BE HERE!
MARGARITA MACHINE RENTAL
FROZEN DRINK & SLUSH MACHINE RENTALS
BUSINESS OPPORTUNITY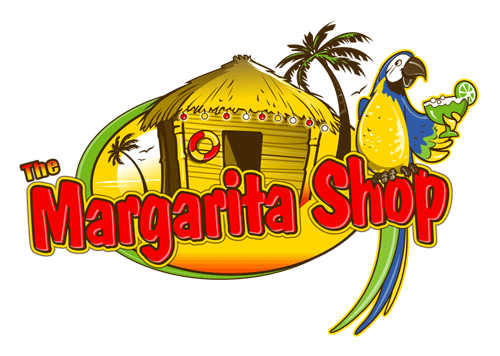 This logo was designed by and is the intellectual property of Margarita Xpress dba The Margarita Shop.
Unauthorized reproduction or use is strictly prohibited.™
The Margarita Shop does not sell, distrubute or provide any type of alcohol or alcoholic mixes or drinks.
The use of our equipment in a safe and responsible manner is the responsibility of the customer.
If alcoholic beverages are placed in our equipment, it is the sole responsibility of the
customer to use sound judgement, to prohibit under age consumption of alcohol, and to
protect against driving while under the influence of alcohol.

MARGARITA MACHINE SALES

MARGARITA MIX SALES






RENT A MARGARITA MACHINE
OR FROZEN DRINK MACHINE
FOR YOUR NEXT PARTY OR EVENT FROM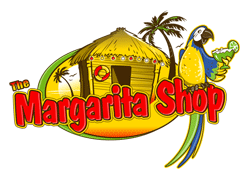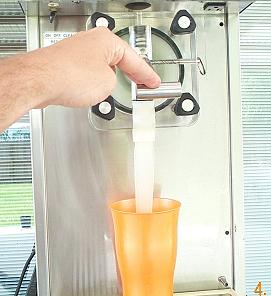 LET YOUR GUESTS SERVE THEMSELVES
WHILE YOU ENJOY YOUR PARTY WITH THEM!!

"THE MARGARITA SHOP"
IS A GREAT PLACE TO RENT A MARGARITA MACHINE FROZEN DRINK MACHINE
OR A SLUSH MACHINE FOR YOUR PARTY OR EVENT.

All of "The Margarita Shop" locations are professional and quality minded operations. Only the best commercial margarita and frozen drink machines are used, and they are cleaned and sanitized after every rental.
The mixes are TOP SHELF quality, and you will never be disappointed in the great taste of any of the many flavors available.

Having a Frozen Drink Machine or Margarita Machine is the going thing at any party or event. Most rentals go to backyard barbecues, birthdays, anniversaries, weddings, retirement parties and holidays.
You really don't need an occasion, because when you rent a margarita machine from THE MARGARITA SHOP, you and your guests are sure have a BLAST!!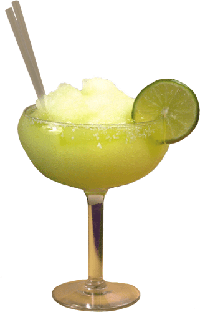 MANY DELICIOUS FLAVORS AVAILABLE !











RENT A MARGARITA MACHINE or FROZEN DRINK MACHINE
FOR YOUR NEXT PARTY!
WHEN YOU RENT A MARGARITA OR FROZEN DRINK MACHINE FROM
"THE MARGARITA SHOP"
YOU ARE SURE TO GET A CLEAN, QUICK FREEZING, COMMERCIAL GRADE MACHINE
YOU WILL ENJOY THE BEST MIXES AVAILABLE AND WILL COME BACK FOR MORE
HERE IS HOW IT WORKS !
THE MARGARITA SHOP PROFESSIONAL THAT YOU RENT YOUR MARGARITA MACHINE FROM WILL DELIVER THE MACHINE TO YOUR LOCATION - AND IF NEEDED WILL SET THE MACHINE UP AND GET IT GOING. IF IT'S NOT TIME FOR THE PARTY TO START, THEN YOU WILL GET DETAILED INSTRUCTIONS OF HOW TO MIX YOUR UP AND GET IT IN THE MACHINE AND GOING. IT IS REALLY A VERY SIMPLY PROCEDURE. YOU SHOULD TURN THE MACHINE 1 TO 2 HOURS BEFORE YOU ARE READY. THIS WILL GIVE YOU TIME TO TROUBLESHOOT ANY PROBLEMS AND MAKE SURE THE TASTY STUFF IS FROZEN AND READY.
AFTER THE PARTY.......JUST SIMPLY TURN OFF THE MACHINE.
NO CLEANING REQUIRED ON YOUR PART.

NO CLEANING REQUIRED ON YOUR PART.
THE MACHINE WILL BE PICKED UP AS AGREED UPON BETWEEN YOU AND
THE MARGARITA SHOP PROFESSIONAL.
THIS IS A GREAT WAY TO HAVE A NO HASSLE PARTY!!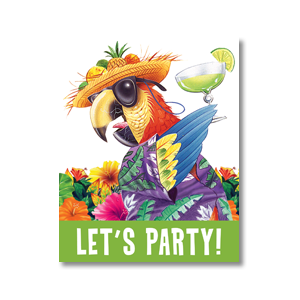 BUSINESS OPPORTUNITY



As you can see we are helping to build a network of Margarita Machine Rental companies
across the nation. Margarita Machines are the newest rave at backyard parties,
weddings, reunions, corporate events, graduations or any other event.
Renting margarita machines is a great business to operate from home, and can be a great
part time or even a full time opportunity. You can get started with low
overhead and make quick return on your investment ~ and the best part is that you will have
FUN while you make some money.
Get started with a nationally recognized name and logo,
and join a team of professional business owners.
You will definately enjoy the benefits. !

THANK YOU FOR VISITING



" THE MARGARITA SHOP"




COMING TO A TOWN NEAR YOU!!
ALABAMA, ALASKA, ARIZONA, ARKANSAS, CALIFORNIA, COLORADO, CONNECTICUT,
DELAWARE, FLORIDA, GEORGIA, HAWAII, IDAHO, ILLINOIS, INDIANA, IOWA, KANSAS,
KENTUCKY, LOUISIANA, MAINE, MARYLAND, MASSACHUSETTS, MICHIGAN,
MINNESOTA, MISSISSIPPI, MISSOURI, MONTANA, NEBRASKA, NEVADA, NEW HAMPSHIRE,
NEW JERSEY, NEW MEXICO, NEW YORK, NORTH CAROLINA, NORTH DAKOTA,
OHIO, OKLAHOMA, OREGON, PENNSYLVANIA, RHODE ISLAND, SOUTH CAROLINA,
SOUTH DAKOTA, TENNESSEE, TEXAS, UTAH, VERMONT, VIRGINIA, WASHINGTON,
WEST VIRGINIA, WISCONSIN, WYOMING
LINKS TO OUR NETWORK OF PARTNERSHIPS
MARGARITA MACHINE RENTAL BEAUMONT

AUSTIN MARGARITA MACHINE RENTALS AUSTIN

DALLAS - FORT WORTH MARGARITA MACHINE RENTALS

OKLAHOMA CITY MARGARITA MACHINE RENTALS
HOUSTON MARGARITA MACHINE RENTALS - HOUSTON

ORANGE COUNTY CALIFORNIA MARGARITA MACHINE RENTALS

CORONA CALIFORNIA MARGARITA MACHINE RENTALS

MOBILE ALABAMA MACHINE RENTALS

LOS ANGELES COUNTY CALIFORNIA MARGARITA MACHINE RENTALS

RALEIGH NORTH CAROLINA MARGARITA MACHINE RENTALS

TULSA OKLAHOMA MARGARITA MACHINE RENTALS

DENVER COLORADO MARGARITA MACHINE RENTALS
MARGARITA MACHINE SALES

HOW TO START A MARGARITA MACHINE RENTAL BUSINESS
MARGARITA MACHINE RENTAL DALLAS

HOW TO START A MARGARITA MACHINE RENTAL BUSINESS

MARGARITA MACHINE RENTAL BUSINESS OPPORTUNITY

MARGARITA MACHINE RENTALS NEW ORLEANS BATON ROUGE LAFAYETTE
MARGARITA MACHINE RENTAL ATLANTA GEORGIA
---